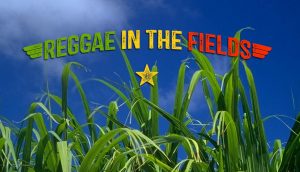 Join CKCU's Junior Smith for a LIVE BROADCAST of Reggae in the Fields at Superette! Junior will spend the afternoon spinning Reggae, Ska, and Dancehall, interviewing guests, and reminding everyone of the importance of Community Radio in the Ottawa-Gatineau region and beyond!

Come on down to show your support, make a donation, pick up some free CKCU swag, and have fun!
NOTE: This event is 19+ only! Government-issued ID is required! No purchase at Superette is required to view the live broadcast.
Saturday, November 16th, 3 – 5:30 PM … Superette (1306 Wellington St W.)
more info: https://www.facebook.com/events/2456064988046438/

Junior Smith is the host of Canada's longest running reggae radio program… running since 1976!. All the best music from Jamaica… everything from "oldies but goodies" to the latest chart toppers!