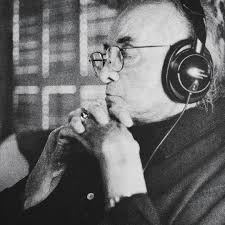 CKCU and Friday Nite Truck Stop are proud to present The 10th Annual Johnny Cash Birthday Bash – or simply "Cash Bash"!
Every year your hosts Ray Harris & Lefty McRighty bring together a stellar lineup of Ottawa songwriters and musicians to celebrate and pay tribute to the music, legacy, and influence of the great Johnny Cash! Proceeds go to CKCU 93.1FM!
This year's amazing guests are:  John Allaire, Chris Landry, KJ Thomas, Cee Lawrence, Pat Moore & Roland Doucet, Spencer Scharf, Kristine St. Pierre, Rey Sebatin Jr., Joseph MacDonald, and The Dimestore Duo!
Everyone is backed by the equally stellar Whiskey Standards Cash Bash Band comprised of:
Stephen K.Donnelly – bass & trombone, Ian Cook – drums, Jim McDowell – keyboards, Gary Schertzer – harmonica & percussion, John Cormier – electric guitar, Ray Harris – various guitars, mandolin, Lefty – acoustic guitar + possible special guests!
Saturday, February 22th, at 9 PM
@ the Rainbow Bistro (76 Murray Street, Ottawa)
Tickets are $15 in advance…more info:
https://www.facebook.com/events/109894497107925/