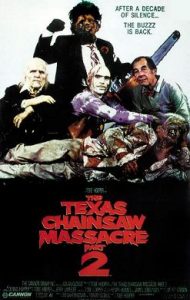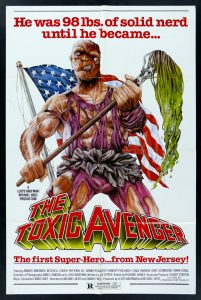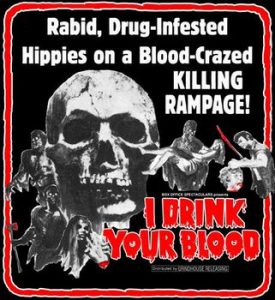 by Michael O'Keefe
Shocktober is the perfect excuse to catch up on horror films. From the great to the not-so-great, there's always so much to explore. Compiled here are not necessarily the best horror films of all time, but a collection that's so much fun you'll hardly miss trick or treating. Happy Halloween, y'all!
1    The Texas Chainsaw Massacre 2: While it's not a classic, anything-goes-let-it-all-burn film like the first one is, the second  installment in this series is very funny. I mean, how can you beat Dennis Hopper having a chainsaw duel with Leatherface?
2    The Toxic Avenger: A cult classic from Tromaville! New Jersey's first Super Hero! The Toxic Avenger might not be your favourite movie but maybe it should be. Basically the local wimp gets bullied one day, thrown in toxic waste and runs around town stopping crime.
3    I Drink Your Blood: This film is about a bunch of jerks going to stir stuff up in a small town. A kid has enough and infects their food with rabies, and the jerks go on a killing spree. Need I say more?