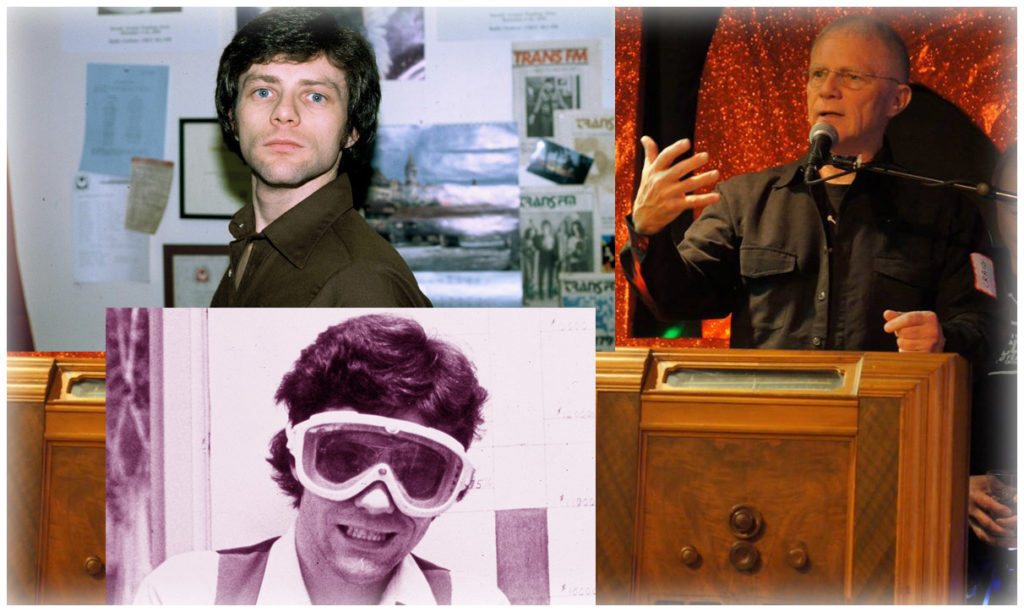 CKCU FM would like to acknowledge the life of Craig Mackie and his recent passing on November 2, 2022. 
Although Craig settled in PEI, he wasn't always on the East Coast. In 1978, he stepped into the role of Station Manager at CKCU FM in Ottawa. The station was a young thing and so was he. He filled the management role into 1981. During his time managing 93.1 FM, Craig made many contributions, his greatest being the introduction of what is now the CKCU FM Annual Funding Drive. In 1978, the first Funding Drive took place as a means to keep the station on-air under changing circumstances. It was a full-on event that included putting up posters, going out into the community, a lot of hustling by all involved, and fun shenanigans to raise awareness and donations — the late 70s and 80s were a different time! It was a success, and to this day, it's taken place every year since and is a crucial time for CKCU's well-being.
Remembering the early days at CKCU, long-time station member and host of Black & Blues John Tackaberry shared "Craig was an always-present leader who was tough but also inspiring, who set the example for the station for years, and his creation of the Funding Drive was the cornerstone of the station."
Craig had a huge heart for CKCU FM, radio, and community. In November 2015, when CKCU celebrated its 40th anniversary, he was in attendance and made a speech. He came to Ottawa to celebrate the radio station and its community that he helped establish and shape. He saw old friends and faces, and met new ones; among them, some of the younger generations of CKCU who shared passion for community radio and would help carry it on. Through conversations, Craig shared his stories and experience with them, creating his own small connection between the past, present, and future of the CKCU community. A fitting way of sharing his radio experiences, as it is an aural medium. He reflected in his writing during his last weeks of life about wanting to attend the station's 50th anniversary coming up in 2025, and accepting it wouldn't be possible.
Rest assured, Craig, that although you might not be able to be in attendance for CKCU's 50th anniversary, you will not be forgotten, and will be greatly missed. Your time, your dedication, and the contributions you made are ingrained in CKCU FM's fabric for years to come. We thank you for being a part of our station, community, for your contributions as a staff member, and later as a listener and supporter. You will always be part of the Mighty 93.1 FM.