This content has been archived.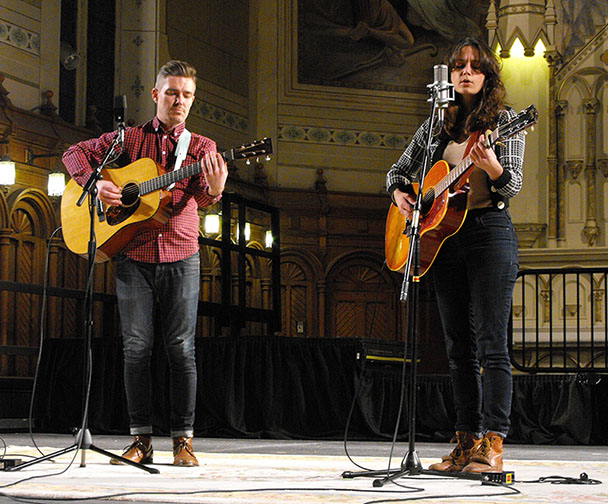 Tune in to Stephen Neale's edition of the Saturday Morning program for the SAINT BRIGID'S SESSIONS. Recorded at the Saint Brigid's Centre for the Arts, located in Ottawa's Lowertown, this former church, which was built in 1890, plays the ideal host to the sessions.  The goal of the Saint Brigid's Sessions is to capture live unplugged performances by artists in as technically minimal and unobtrusive manner as possible in order to capture a natural sound in what really is a magnificent sounding space.
The Saint Brigid's Sessions are sponsored by Brigid's Well, a pub located in the basement of the Centre.  Brigid's Well is open Wednesday through Sunday beginning at 4PM. The address is 310 St. Patrick Street.
The next Saint Brigid's Sessions airs Saturday, December 24th at 9AM featuring Kelly Sloan with Curtis Chaffey. Photo Credit: Josée Robillard.
The last Saint Brigid's Sessions ai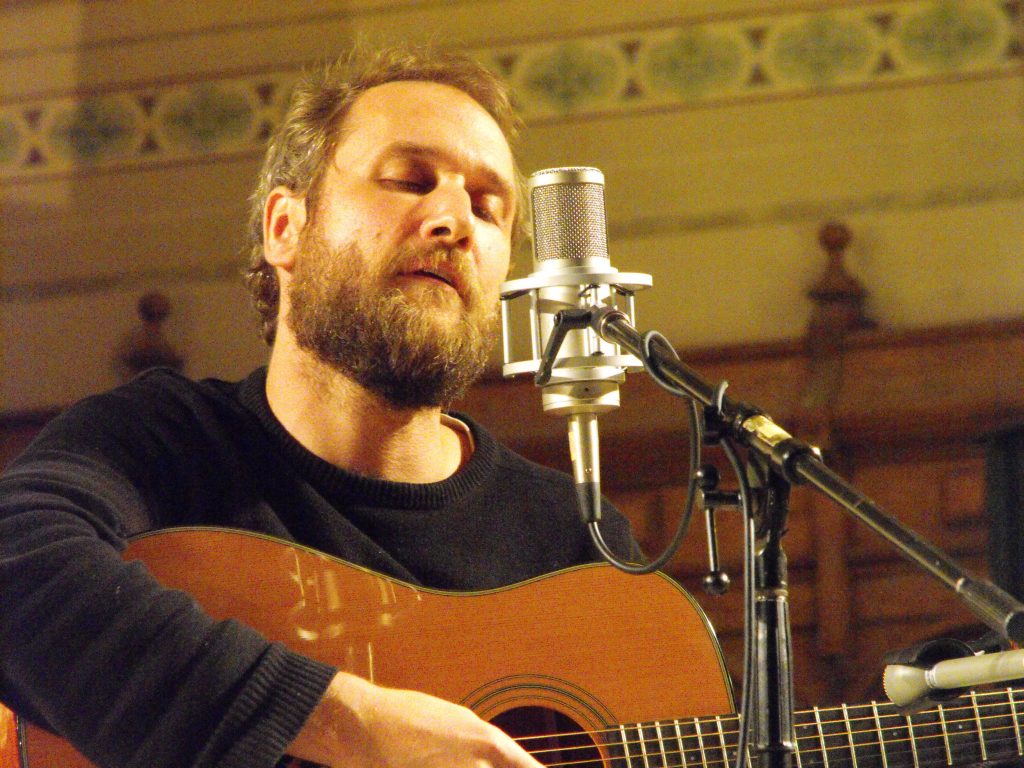 red Saturday, November 26th at 9AM featured Craig Cardiff. Photo Credit: Josée Robillard.
Past Saint Brigid's Sessions have featured Lucky Ron, Keith Snider, Jim Bryson, Kaleigh Watts, Chris Page, Lynn Miles, Frank Cassidy, Dennis Alexander and Jeff McClintock. Those episodes can be checked out here: http://cod.ckcufm.com/programs/128/info.html