This content has been archived.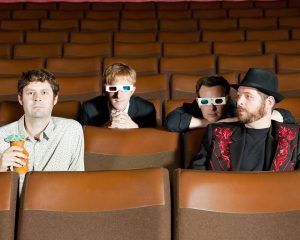 On Thursday, February 2nd, The MEGAPHONO music festival celebrates it's third birthday with a special night of music hosted by CKCU FM at the Atomic Rooster.
A musical showcase of local talent featuring the Reverb Syndicate, Heavy Medicine Band and Dear Blackwolf. This is an all-ages pay-what-you-can show so everyone is welcome. https://www.facebook.com/events/1848905388666489/
Part of the concert will be aired on "Ottawa Live Music" from 10-11PM here on CKCU. http://cod.ckcufm.com/programs/113/info.html
Megaphono runs from February 1st through the 3rd. You can purchase a Megaphono festival pass for all three days for only $60 online. Visit www.megaphono.tv for the full line-up and festival schedule!