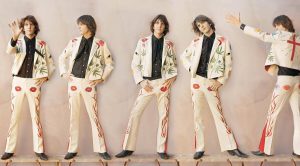 Friday Nite Truck Stop and CKCU present:
GRAM PARSONS GUITAR PULL EXTRAVAGANZA:
CKCU FUNDRAISER AT THE RECORD CENTRE!
In honour of what would have been Gram's 71st birthday, had this country rock pioneer not tragically died in 1973. Fun Gram Parsons fact: the Gram is for Ingram, neato.
Featuring original and Gram Parsons-related music from Slo' Tom, Birdie White, Jason Andersson and The Truck Stop's own Ray Harris and Lefty, with Ray and Lefty spinning some of their favourite records throughout the day!
This is a fundraiser for CKCU's 2017 funding drive. Sunday Nov. 5th from 2-4 PM @ The Record Centre (1099 Wellington St.)
This is a pay-what-you-can event, so come on by and listen to some records, buy some other records and throw the change at the band on your way out!
More info here: https://www.facebook.com/events/1513906222064469/