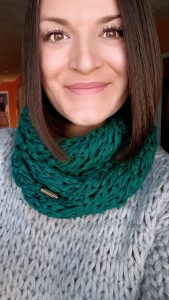 This is Elly Laberge! She is an amazing co-host for the radio program, Indie City Madness here at CKCU.
Elly joined the CKCU team as an official volunteer in 2014 because of her passion for local music and her desire to showcase the breadth of talent in the Ottawa Gatineau region.
Elly's love for music began on her 8th birthday when she received a yellow Sony Walkman and her first album was, Qui sème le vent récolte le tempo by MC Solaar.
Check out Indie City Madness, every Monday from 5-6PM!