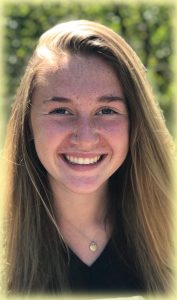 I am Harriet (Harri) Smith. I am a first year Journalism student at Carleton. As you might suspect enjoy writing, reading, and also listening to music. I'm from a small town in Alberta called Okotoks but because my parents have recently moved, I live in Ottawa now.
At CKCU, I am a production volunteer and am now going through programming training. I've been practicing in the studio and helping where I can, so that I can move towards getting my own program in the future.
I found out about CKCU at the club fair during week one, and learnt more when CKCU staff came into my lecture to describe the station to us. I took a chance on doing an orientation, and after that I was hooked. I think community/campus radio is important because it gives smaller events in the community a chance to shine. It also allows students to have a chance to practice their skills and be involved in something that they might not otherwise. These days, where everything is going digital and impersonal, places like CKCU are important.
It might sound cheesy, but I have connected with everyone that I have met at the station. Everyone that works or volunteers at CKCU has an interesting story and a really cool view of the world. There isn't one person I met that I haven't liked. And there isn't one person that I met that hasn't taught me something about myself. The station has helped me with a sense of self confidence at Carleton. I didn't have a good high school experience, so I want to make the most out of university. CKCU has given me a sense of belonging and achievement, which I craved coming into it.  CKCU has really helped enrich my experience so without CKCU, Carleton wouldn't be Carleton, it wouldn't be home.
One of most valuable aspects of CKCU is the fact that it is truly community. Between the listeners, the employees, and the volunteers, we all have something in common. No matter how different we or our music tastes are, we all want the station to continue and thrive. I am proud to be a member of the CKCU family.