Countdown to Spring had begun!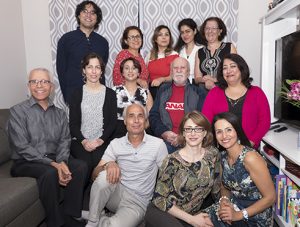 Here at CKCU with spring also comes Persian New Year known as Nowruz!
CKCU & Namaashoum will once again bring in Nowruz and Spring to Farsi speaking people all around the world with a special live Nowruz episode of Namaashoum on Wednesday March 20th from 5 to 8PM.  Thanks to the programs "The Upstairs Neighbour", "Asian Sounds" & "Punto de Encuentro" for allowing this to happen. Namaashoum usually broadcasts every Monday from 7-9PM and you can check out their archive and find out more here: https://cod.ckcufm.com/programs/53/info.html
Namaashoum is Ottawa's first Persian program. We cover a vast area of topics, including poetry and lierature, community events, news, music, and more. We are proud to keep our high standard of production in promoting Persian literature and music. We believe radio broadcasting is a serious matter and we are working very hard to serve our community.