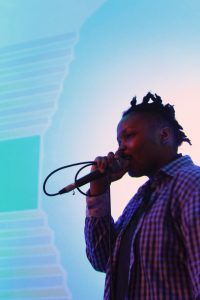 DIY Spring is back for a 3rd edition!
DIY Spring Festival presents underground and underrepresented music and art to the Ottawa community.
The mandate of DIY Spring Collective is to promote, support and celebrate the work of emerging Black, Indigenous and racialized women and LGBTQ+ artists in the Ottawa area through an annual music and arts festival. The goal is to create a futurist stage that supports the ideas, narratives and performances of developing artists and audiences in our community. DIY Spring Festival is a celebration of the season of rebirth and renewal and its curation focuses on artists with innovative visions.
This years edition will include: Silla and Rise, Rita Carter, Ziibiwan, Sydanie, Lia Kloud, Eyeda Sophia, King Kimbit, Novusolis and more!
For more info: https://www.diyspring.net/
Photo by: Samantha Belleus