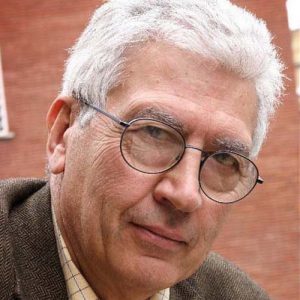 With recent releases on Blu Ray of Sergio Martino's 'Torso,' (1973) by Arrow Video or 'All the Colours of the Dark,' (1972) by Severin Films the man's work still gets appreciated by fans of Italian Genre movies.  CKCU FM's Michael O'Keefe even arranged an interview with Kat Ellinger author of  'All the Colours of Martino,' (2018) but decided to go directly to the man himself for more questions!  Thanks to Patrick Lang for translating Sergio Martino's Italian to English.
Michael O'Keefe: Hello Sergio Martino!  In the West there have been a lot of recent Blu Ray releases of your work by Arrow Video and also Severin Films.  How does it feel to have your work appreciated by fans to this day?
Sergio Martino: I am surprised but also happy… Especially since I receive all the benefits on the sales as the author. Alas, I am worried about piracy, which has bad impacts upon our branch, but also in the whole industry of show business.
Michael O'Keefe: Critics have been frosty to you in an unwarranted fashion.  Does fan enthusiasm give you a sense of vindication?
Sergio Martino: Of course, some critics I got from time to time could be very hurting, and from my point of view deliberately despicable to destroy the cinema of genre in favor of art house cinema. I'm convinced that these critics didn't even watch our movies. Their first intention was to bash the films from scratch.  This happened mostly in Italy. The re-evaluation of this cinema really began abroad, and it finally came back to our own country.  Honestly, I think that it was a bit exaggerated, and now it makes me smile. I am serene and like this old wise Chinese, I stand by the river and wait…but I don't want a revenge. I just don't want cinema to die out.
Michael O'Keefe: Kat Ellinger wrote a nice book about you called 'All the Colors of Martino,' and she also has done great commentary tracks recently on 'Torso,' and 'All the Colors of the Dark.'  What are your thoughts on her analysis and re-evaluation of you?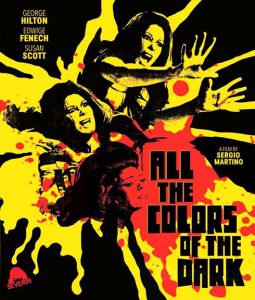 Sergio Martino: I recently got a copy, but I have only read some small parts until now. I promise to read it carefully before summer and make up my own mind about it. I'm very happy that the younger generation of today appreciates this kind of cinema. I certainly didn't see this coming when the movies were released in theatres, and I thank Kat Ellinger for her positive impressions.  They were successful movies, at a time when a sold-out theatre was very fulfilling, especially when the audience reacted exactly the way you wanted them to.  However I believe that these movies knew to take a step back when necessary, to give some particularly dark images to the audience. Regarding TORSO I think the second part, which contains almost no dialogue, is still effective and believable today.
Michael O'Keefe: You did such great work in the Giallo genre.  Would you like to see one of your Giallo films remade and if yes, which one?
Sergio Martino: I tried to produce a remake called TORSO REWIND a few years ago, but I finally renounced because I wouldn't have recovered my investments, even if they were little.  I still have more versions of this story…I hope that my daughter Federica, also a director, can produce one herself. From my own gialli, maybe I prefer THE CASE OF THE SCORPION'S TAIL, and I think we could make a great remake for YOUR VICE IS A LOCKED ROOM AND ONLY I HAVE THE KEY. I saw it at a festival in Wales and I thought that it has potential for a good remake.
Michael O'Keefe: Edwige Fenech was so sexy in your movies and although she did other great movies she made her best with you.  During this period would you describe her as a muse?
Sergio Martino: In fact, when I wrote a character before principal photography, back in the 70's, I thought of a blonde with a sickly face, matching the worst stereotypes. After a few years, I realised that I was wrong because Edwige gave her characters more sensuality, made them more special, and more believable in a way. The results were most surprising, and the fact that she still is this icon for newer generations proved us right.
Michael O'Keefe: What are your thoughts on contemporary Italian cinema?
Sergio Martino: Nowadays, we finally start to produce new genre films: some directors have realised that in order to enter the international film market for a worldwide audience, we must make films that puzzle the audience with action packed plots, or with big thrills.  It certainly will be more difficult to attract audiences back into the theatres, but a lot of made-for-TV movies that had an emphasis on action and suspense had a lot of success. Some films released theatrically lately did very well also.
Michael O'Keefe: What have your interactions been with Quentin Tarantino and other Hollywood directors who are admirers of yours?
Sergio Martino: I was introduced to Quentin at the festivals in Venice where we met at special evening events dedicated to us (the Tarantinians).  He was very nice to all of us, he called me MAESTRO when he fell on his knees in the hotel lobby. An enjoyable and funny way to get attention from the people around.  The best reaction we got was during the premiere for his "Inglorious Basterds" film in Rome, when we were called one by one to the stage.  I've had more chances to meet him since, and to him, along other directors like Eli Roth, or the Spanish Jaume Balaguero, I must and we must be thankful that they were the first to point out our ability to make movies that can please the whole world.  Even Guillermo Del Toro, last year in Sitges, thanked me for the influence I had on him with my movies, especially "Island of the fishmen."  Some time ago, we, the "Tarantinians", we tried to develop a project for an episode film. All of them suspense stories.  The title would have been "FIVE BLOODY KNIVES FOR QUENTIN" (5 brief stories directed by all of us). Sadly, the project was dropped.
Michael O'Keefe: Who were your favorite directors to inspire you to get into film making?
Sergio Martino: Definitely Costa-Gavras, Sam Peckinpah, with Stanley Kubrick on top, but also Michelangelo Antonioni for "Blow up."
Michael O'Keefe: What did critics not understand about your work at the time you were prolific?
Sergio Martino: I think I mentioned this before: the Italian film critics, solely from an artistic point of view, tended to review movies with arthouse themes. Not the movies that filled the theatres, with all their capacities to draw the audience in with action and suspense. Their reviews were subordinated to these prerogatives, without understanding that cinema needed such attractive films that made money, to appeal to the public and get more financing: mortifying the value of these movies.  Besides, when the early 80's American cinema, with computer generated effects that increased in quality became more and more spectacular, our own genre films with a lack of economical help and technological improvement, never had a chance to offer an alternative.
Michael O'Keefe: How do you adjust to life when things slowdown in film making?
Sergio Martino: My movie "2019 : After the fall of New York" was, I believe, the last Italian genre film to be released theatrically in the United States, and it was successful in several European countries, especially in France. A few years later, I also had international success with a movie playing during World War II named "Casablanca Express."  Moreover, after the decline of action films and gialli, I did a lot of romantic films and particularly comedies, with great success in Italy.  I also crossed my cinematographic career with numerous TV series until 2011.  It was my choice to stop, for various reasons, like the passing of my brother.  My career is highly associated with my first cinematographic experience "Wages of sin", but the original title translated from Italian would be: "Thousand sins, no virtue."  A film critic ironically described my career with this title.  He claimed that I made so many movies (sins) but with no quality at all (virtue).  Last year, when I recalled this episode, I named my biography "Thousand sins… No virtue?"  The intention behind this question mark added to the title means that maybe after all, this kind of cinema stayed in our minds as engaging, but mostly provoked interest even for new generations, which means that it certainly had some virtue.