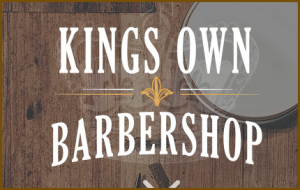 Do you want your look to be less drab and more fab?
On Saturday November 9th, Kings Own Barbershop are doing an exclusive fundraiser for CKCU at 483 Gladstone (near Lyon).
Get your appointment now at www.kingsownbarbershop.com or, give them a call at 613-581-6244.
Christopher Lord, the 2019 Faces Winner of Ottawa's Favourite Barber will be on the scene to make you look great.
It's a Funding Drive Special @ Kings Own Barbershop. Saturday, November 9th….By appointment only. Book at www.kingsownbarbershop.com. Brought to you by Tuesday Special Blend.