We're pleased to announce that we have partnered with local business, Bushah Luxury Coffee & Tea Company.
This partnership was made possible by our devoted volunteer and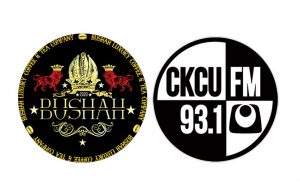 host of Friday Drive, Trevor Walker.
The concept is simple. For every bag of coffee sold, CKCU FM will receive $2 dollars. This will go a long way in keeping the Mighty 9.31 on the air while also supporting a great local business.
To support CKCU FM while purchasing your coffee, enter the promo code "FRIDAYDRIVE" and voila! We'd like to thank Bushah Luxury Coffee & Tea Company as well as Trevor Walker of Friday Drive for making this partnership a reality!