Welcome to The Place of Sound: a show that explores the meaning of some of the everyday spaces and places that surround us, both here in the city of Ottawa and elsewhere. Debuts this Monday at 6:30PM (Feb 22nd)….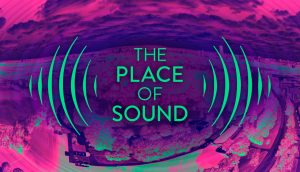 In a time when many of the spaces we inhabit are digital, we're going to pause and reflect on how important physical space still is in our everyday lives. We'll do so by listening to the work of students in Carleton University's Communication and Media Studies program. We'll listen to conversations they've had with others on the topic of home, and other projects such as soundscape compositions, which communicate one's personal relationship with a particular place.
So on the one hand we're using sound to understand the role of place in our lives and the many meanings that it holds, but on the other, we're placing sound by using the skill of listening to explore the everyday spaces we inhabit.
So if you're interested in hearing stories that will make you reflect on what places might mean and who you are in them, tune in to CKCU radio every second Monday at 6:30pm, listen On Demand: https://cod.ckcufm.com/programs/597/info.html  and/or visit the website at theplaceofsound.ca.