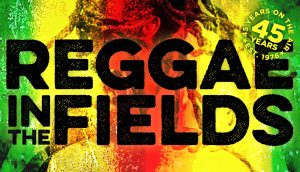 Over the next month we are celebrating 45 years of Reggae In The Fields on the air! Tune in to hear testimonials from listeners, friends, admirers and others all month as we toast the great Junior Smith on this incredible milestone!
One of the most steady and popular voices on the airwaves, Junior is an international treasure!! So many have been introduced to the sounds and culture of the Caribbean through Reggae In The Fields. We feel lucky and honored to support Junior throughout his incredible run. He has represented the station and his community with distinction.
From everyone here at CKCU we want to congratulate Junior on this singular achievement, and we look forward to supporting Reggae In The Fields for many more years.
Tune in starting at 1PM tomorrow (June 26th) as Junior presents a 4 and a half hour extravaganza, special presentation of REGGAE IN THE FIELDS only on the Mighty 93.1, CKCU FM
https://cod.ckcufm.com/programs/132/info.html